Ama Ede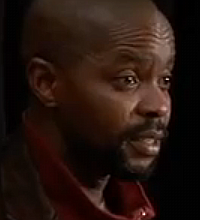 Bio
Born in Nigeria, Ede has lived in Canada since 2005.
Ede edited an international online poetry journal, Sentinel Poetry Online.
Won the association of Nigerian Authors' 1998 All Africa Christopher Okigbo Prize for Literature.
PEN Canada's Writer-In-Residence at Carleton University in 2006-2007, where he is now a doctoral candidate. Sponsored as a writer-in-exile by PEN Canada.
An ex-Hindu monk.
In this lesson
Globetrotter (Parts 1 & 2)
Interview (Parts 1 & 2)