David Silverberg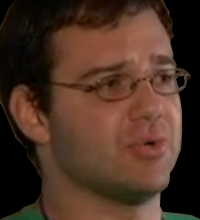 Bio
David Silverberg, artistic director of the Toronto Slam Team, onstage at the Words Aloud Festival in Durham, Ontario, explains how a slam works.
A poetry slam is the competitive art of performance poetry.
It puts a dual emphasis on writing and performance, encouraging poets to focus on what they're saying and how they're saying it.
The annual Canadian Festival of Spoken Word takes place in different cities and features slam teams from across Canada, competing for the title of slam champion.
In this lesson