Clifton Joseph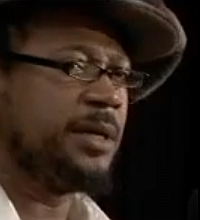 Bio
Award-winning poet, journalist and broadcaster.
Founding member of the Dub poetry movement in Canada.
Performed extensively in North America, Britain and the Caribbean.
Author of a book of poems, Metropolitan Blues, an album of poetry and music, Oral Trans/missions, and the video, Pimps.
His poems have been included in numerous audio and written anthologies.
In this lesson
Slo Mo
I Remember Back Home
Interview