Robert Priest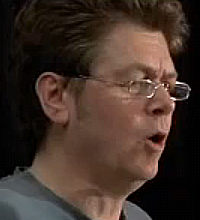 Bio
Also known as CBC's Dr. Poetry.
Author of 14 books of poetry.
Has performed his poems and songs all over the world.
His words have been debated in the legislature, posted in the Transit system, quoted by politicians, turned into a hit song and widely published in textbooks and anthologies.
Won the Acorn People's Poetry Award for his now classic Mad Hand.
In this lesson
Working Your O's
I Won't Go Without You (Songwriting)
Rosa Sat (Children's Literature)
Interview