Rukhsana Khan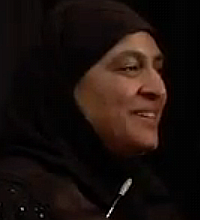 Bio
Khan was born in Lahore, Pakistan and immigrated to Canada with her family at the age of three.
Award winning author and storyteller who holds all ages spellbound with tales from the Middle East and from her own life.
Author of numerous books for children, including The Roses in My Carpet, which won the prestigious Januscz Korczak award.
In this lesson
The Roses in My Carpet
Interview (Parts 1 & 2)