Lorna Crozier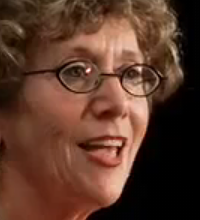 Bio
One of Canada's best known and beloved poets.
Author of fourteen books of poetry.
Winner of the Governor General's Award for Poetry.
Editor of several anthologies, including: Desire in Seven Voices and Breathing Fire: Canada's New Poets.
Chair of the Department of Writing and a Distinguished Professor at the University of Victoria.
Her latest book is The Blue Hour of the Day, Selected Poems.
Check out Lorna Crozier's website for more information.
In this lesson
In Envy of Dogs
Packing for the Future
My Last Erotic Poem
Interview